The bedroom is a very special and important place in one's home. This is the space where you get to relax, rest and sleep; basically, an area that helps you reenergize for the next day. Therefore, it's also crucial that you find your bedroom to be aesthetically pleasing and personal. Regardless of the size of your bedroom, there are several different ways that can help you spice it up in a rather creative manner. Interested? Then keep on reading.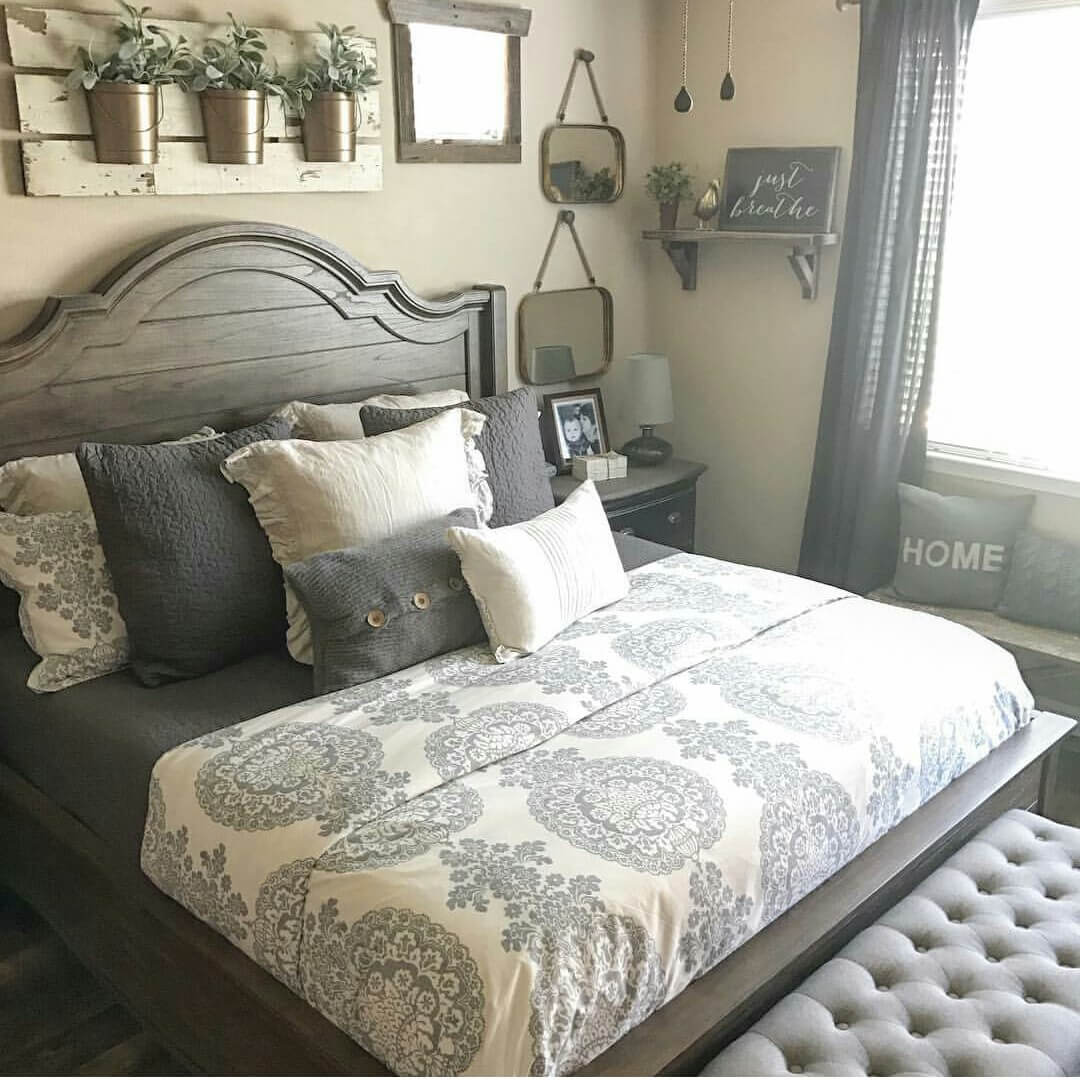 Play with wall art
One of the easiest yet very creative ways that you can spruce up the look of your bedroom and add a personal touch is to explore your artistic nature. In case your bedroom walls are bare or you're not happy with the current wall décor, don't hesitate to change things the way you'd want them to be. In general, interesting frames and gallery walls seem to be the most popular décor detail nowadays, but you can always opt for a statement painting just above the bed and then maybe use less striking elements for other walls. The important thing is to use the type of art/prints that match your taste and style perfectly.
Interesting headboard
If you have enough room for a headboard or if the one you already have is in need of some decorating, don't hesitate to turn it into a true focal point of your bedroom. You can always try out different headboard DIY projects available online if you're short on ideas. If you want a really detailed and intricate headboard, create a nice balance with simpler bedding and other textures such as curtains and cushions. You can still choose vibrant shades but it may be better to stick with solid colors.
Boost your comfort
There's no better way to spice up your bedroom than to improve the quality of your sleep. In that sense, comfortable and top-quality mattress and pillows are definitely worth the investment. That said, always put your trust in renowned companies and shop Kew Furniture Australia, for instance, for the best products to improve your sleep. In the same vein, don't hesitate to be very particular in your choice of bedding. Go for soft and gentle materials that feel pleasant on the skin. Looks-wise, you want something that matches your style and the bedroom aesthetics.
Declutter in order to decorate effectively
You don't need too many objects and trinkets in your bedroom. The clutter in this case can only cause mental pressure and make it harder for you to fall asleep and rest properly. Instead, opt for just a couple of decorative elements that won't make a mess yet will fit your style perfectly. As mentioned, utilize the walls for some effective wall art. You can also opt for a more unique bedside lamp for an extra personal touch. A plant pot or a flower vase, as well as scented candles or incense burner are more than enough. Of course, if you keep your jewellery here, place it in a nice decorative box. Cushions, curtains and rugs can also make a huge difference. If you need to keep some other functional items in this room, make sure that they're neat and focus only on those that you really use.
Update your lighting
Unfortunately, a lot of modern bedrooms come with really plain and sometimes even ugly lighting fixtures. But, that doesn't mean that you can't swap out the boring lamp cover with something more spectacular. There's a ton of choices in the market when it comes to light covers and ceiling fixtures. What's more, you can also make your own pendant light if that seems like something you'd enjoy the most. Consider installing the dimmer switch for your bedroom as well; this will allow you to adjust the brightness properly so that it doesn't mess up your sleep cycle.
The more personal and creative you get with your bedroom, the more relaxing and pleasant you're going to feel in it. However, keep in mind that clutter and personality don't mean one and the same.